LIVE BOARD Starts Japan's First Demonstration Experiment to Sell Outdoor Advertising Space as NFTs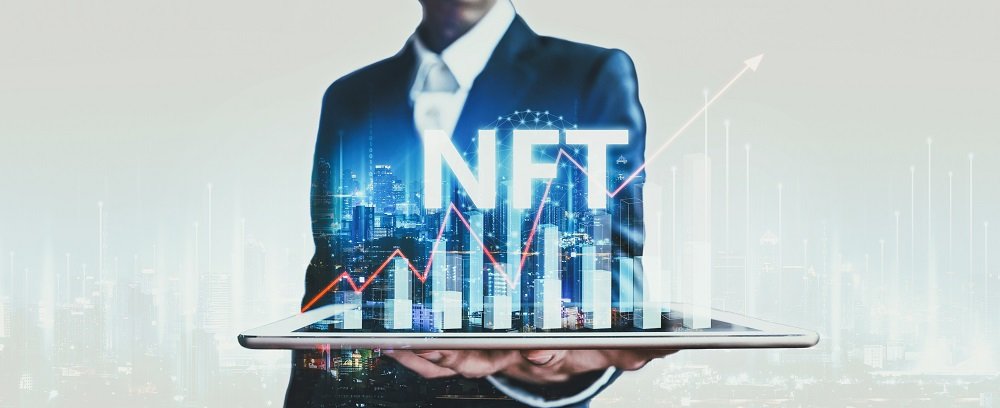 LIVE BOARD, INC. (Headquarters: Shibuya-ku, Tokyo; President and CEO: Jun Sakurai; hereinafter, "LIVE BOARD"), in collaboration with Bridges, Inc. (Headquarters: Koto-ku, Tokyo; President: Yushi Masui; hereinafter, "Bridges"), CoinPost Inc. (Headquarters: Chiyoda-ku, Tokyo; CEO: Takahito Kagami; hereinafter, "CoinPost"), and Dentsu Inc. (Headquarters: Minato-ku, Tokyo; President and CEO: Norihiro Kuretani; hereinafter, "Dentsu") will begin a demonstration experiment using NFTs (non-fungible tokens) for the sale of outdoor advertising space.
NFTs, which became a hot topic in various places last year, are a technology that is able to guarantee the uniqueness of an object in the digital world. The current primary use of this technology is the distribution of digital content in limited quantities (i.e., having a limited supply). In addition, it is also beginning to be used as a basis for managing rights in the real world. By using NFT in actual transactions of rights, it is possible to open up the trading market to individuals on a more global scale, which contributes to the realization of a truly open market.
With regard to outdoor advertising, new ways of displaying advertisements are attracting attention, especially overseas. For example, in the U.S., the act of posting one's own NFT art on outdoor ads has become a meme*, and is accelerating. In this manner, the ways in which outdoor advertising space is purchased are becoming more diverse, and a seamless market is now being demanded, to accommodate these changes.
*The viral spread of an idea, behavior, style, or practice as a culture, through spreading as an object of imitation.
In light of this trend, LIVE BOARD will launch a joint experiment with Bridges, CoinPost, and Dentsu to test the conversion and sale of outdoor advertising space as NFTs. This also represents the first initiative in Japan to sell outdoor advertising rights as an NFT, and we will continue to explore the possibilities in the Japanese market.


◆Outline of the demonstration experiment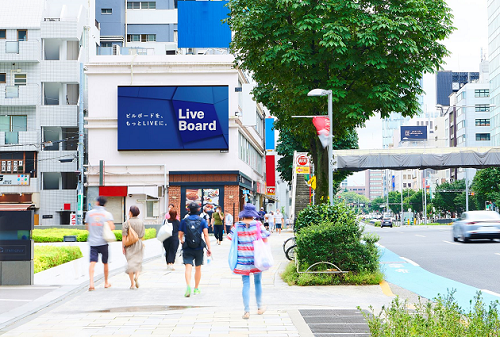 1. Name of the experiment
Demonstration experiment in which outdoor advertising space is converted into an NFT and sold
2. Posting period
The four weeks from Monday, February 7, 2022 to Sunday, March 6, 2022
3. Target media
Media name: Aoyama Street Billboard
Location: 3-8-40 Minamiaoyama, Minato-ku, Tokyo
Size: H4,160 × W7,040 mm
Media screen: /en/screen/tokyo/
* Ads are delivered randomly. Projection on digital signage is from 7:00 a.m. to 12:00 a.m.
* Please note that the airing time may vary, due to the government's declaration of a state of emergency in various areas.
4. Sales information
NFT marketplace for sales: Kaleido*1
Ad sales page: https://kaleidodao.org/media/0x50422c00902bfafd94c374729be34ea9cb47fd3e
Sales period: The seven days from Monday, January 17, 2022 to Sunday, January 23, 2022
Bidders: All companies and individuals are welcome to apply (bid)
Payment currency: MATIC (cryptocurrency)*2
* Images and videos will be screened by us, and selected for inclusion.
* Not all of the images and videos that are submitted will be displayed.
* Please note that there is the possibility that we will continue to accept applications, even after the bidding period.
* Please also note that not every work will be published, even if the work has a bid.
* Any amount above the normal publication fee is planned to be donated.
*1. Kaleido is an NFT marketplace for the submission, screening, buying, and selling of ad space as NFTs. Bridges was the main developer of the beta version for this demonstration experiment. All monetary transactions on Kaleido are made through smart contracts, and the content of the ad is automatically displayed in the set space after a media review is completed.
*2. MATIC is a cryptocurrency issued by Polygon, an Ethereum layer 2 solution. MATIC achieves low cost and low latency while maintaining compatibility with Ethereum.
5. Roles of each company
▼ Bridges, Inc.
- Development and provision of the Kaleido NFT marketplace
▼ CoinPost Inc.
- Conversion of ad space into NFTs and display on Kaleido
▼ Dentsu Inc.
- Planning, design, and verification of this entire initiative
▼ LIVE BOARD, INC.
- Operation and management of advertising distribution platforms


◆Companies participating in the demonstration experiment
▼ Bridges, Inc.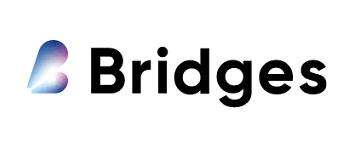 Bridges, Inc. is a startup that began its activities in 2021. By using NFTs and DeFi, Bridges makes online digital economic activities more convenient, secure, and enjoyable. It has developed various products such as Aurora, which won the number one support on Gitcoin, a fundraising platform for open-source projects on Ethereum.
Company name: Bridges, Inc.
President: Yushi Masui
Location: the SOHO 1310, 2-7-4, Aomi, Koto-ku, Tokyo
Tel: +81-3-5962-4062
Contact: contact@bridges.inc
Corporate website: https://bridges.inc


▼ CoinPost Inc.

CoinPost runs the cryptocurrency media platform, CoinPost. It started operations in July 2017, in order to dispel the asymmetry between foreign and domestic crypto information, with foreign information always being ahead of the curve, and to deliver useful information to Japanese cryptocurrency investors. Thanks to the support of its customers, CoinPost celebrated its fourth year in business in July 2020, and in October of the same year, it had continued to rank first in Japan and third in the world, in terms of monthly visitors among cryptocurrency media in various countries, for roughly one year. From November 2021, the company has been engaged in the NFT Consultation Service business to support the launch and planning of NFT-based businesses.
Company name: CoinPost Inc.
CEO: Takahito Kagami
Location: 27F Tokyo Sankei Building, 1-7-2, Otemachi, Chiyoda-ku, Tokyo
Tel: +81-3-3242-3096
Contact: info@coinpost.jp
Operating website: https://coinpost.jp
Corporate website: https://coinpost.jp/corporate


▼ Dentsu Inc.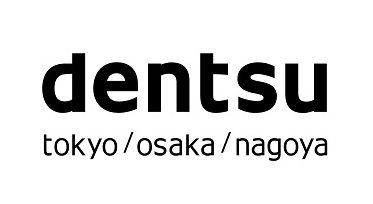 In addition to providing a variety of solutions for clients' overall marketing, Dentsu also promotes efficient advertising development that responds to the changes of the digital age; designs optimal customer experiences; innovates marketing infrastructure; and transforms clients' business. It also provides integrated solutions that contribute to the sustainable growth of clients and society, by combining a diverse set of capabilities that have evolved beyond the marketing domain.
Company name: Dentsu Inc.
President and CEO: Norihiro Kuretani
Location: 1-8-1, Higashi-shimbashi, Minato-ku, Tokyo
Corporate website: https://www.dentsu.co.jp/en/



▼LIVE BOARD, INC.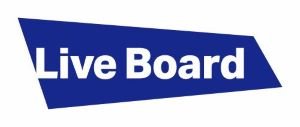 A digital OOH ad network operator achieving data driven targeting and effectiveness verification
LIVE BOARD is the first company in Japan to achieve impression-based advertisement delivery in OOH. We deploy advertisement delivery and billing systems in accordance with actual conditions that are based on the estimated number of viewers "at that time, in that place, and for that specific ad," even during the COVID-19 pandemic, when the patterns of movement of people are prone to change. In addition, by combining big data from Japan's largest carriers with our proprietary network that comprises a wide range of digital OOH throughout Japan, including outdoor, indoor, train, and station OOH ads, we have enabled the delivery of personalized ads such as targeting by gender and age, which was not feasible with conventional OOH.