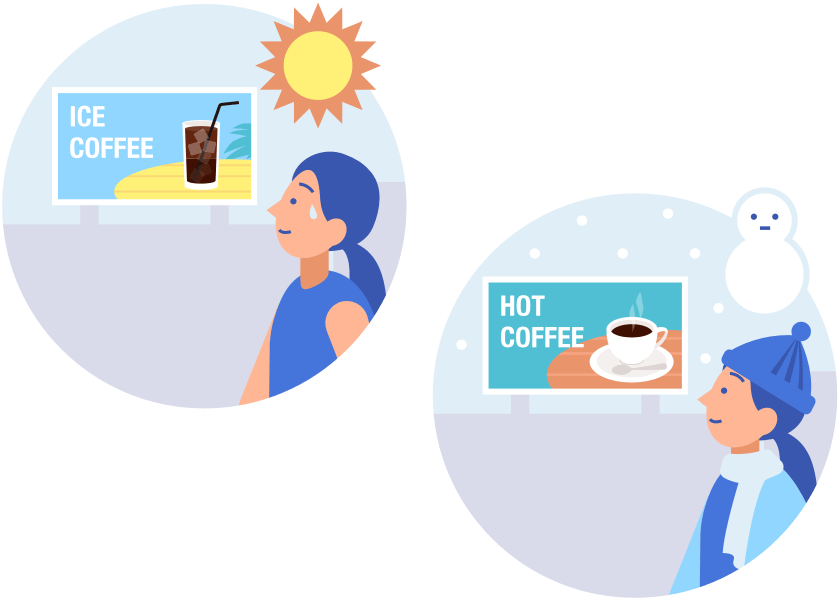 LIVE BOARD Weather Information Acquisition Network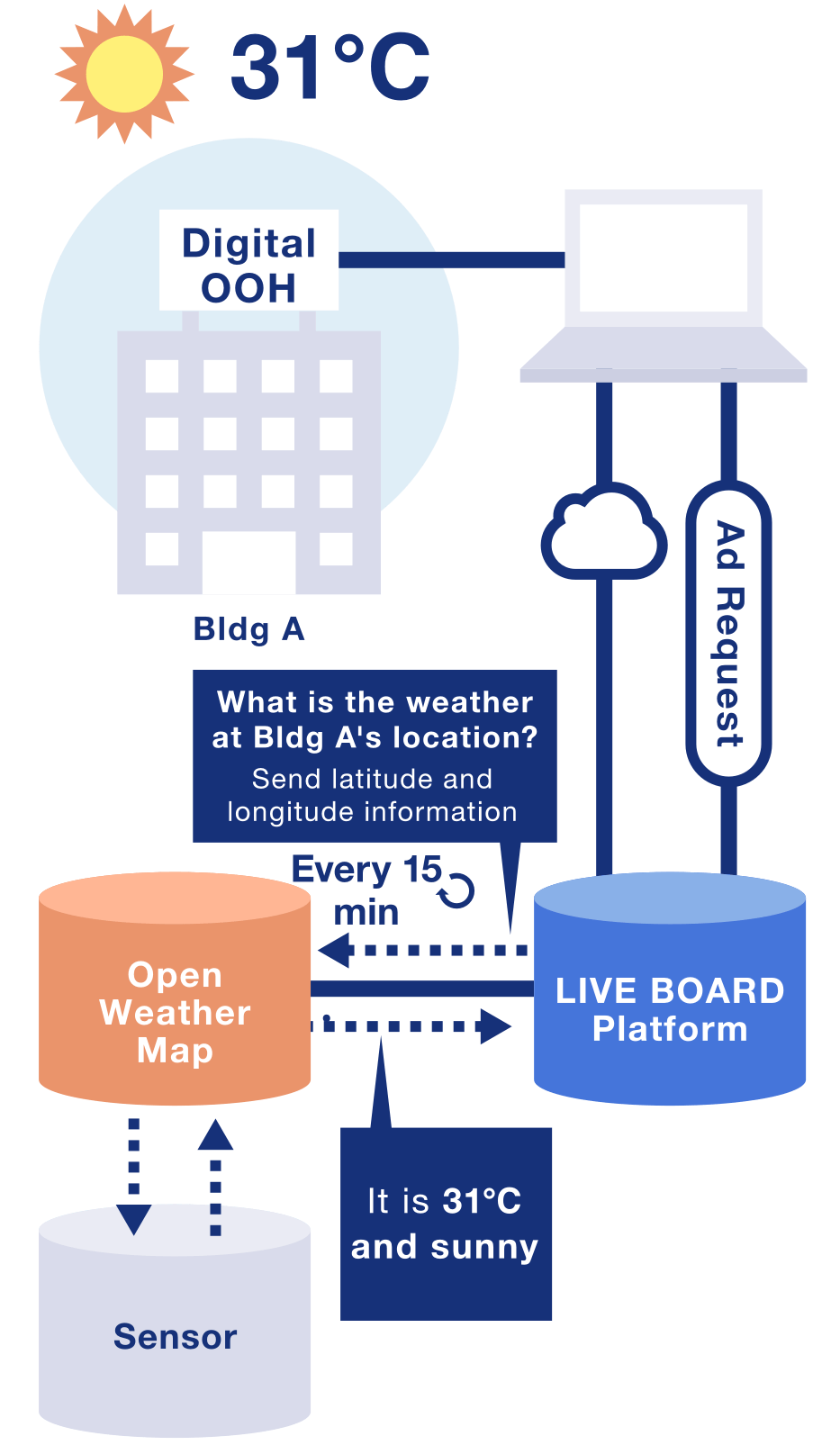 Sortable Segments
| Weather-Linked | Temperature-Linked |
| --- | --- |
| Sunny / Cloudy | ≥ x°C |
| Rainy / Snowy | < x°C |
| | | |
| --- | --- | --- |
| Weather-Linked | Sunny / Cloudy | Rainy / Snowy |
| Temperature-Linked | ≥ x°C | < x°C |
Ad delivery based on specific weather conditions or temperature cannot be guaranteed.
We guarantee ad delivery quantities by adding up the delivered impressions for each criteria.
Clients will submit ad designs that correspond to the specified segments.
Clients can submit ad designs to correspond with target combinations of weather and temperature.