The Trade Desk Offers Programmatic DOOH Ad Delivery with LIVE BOARD via Hivestack
~The Trade Desk is one of the first global demand side platforms (DSPs) that has access to LIVE BOARD inventory via a global partnership with Hivestack~


LIVE BOARD, INC. (address: Shibuya-ku, Tokyo; President: Jun Sakurai; hereafter, "LIVE BOARD") announced that it has partnered with The Trade Desk (headquarters: California, USA; CEO: Jeff Green; hereafter, "The Trade Desk"), the global advertising technology leader to access 'LIVE BOARD Marketplace' , a Supply-Side Platform (SSP) offered by LIVE BOARD in partnership with Hivestack, the world's largest, independent, programmatic digital out of home (DOOH) adtech company. This global partnership between The Trade Desk and Hivestack offers advertisers with programmatic digital out-of-home (DOOH) advertising inventory through Live Board Marketplace. The goal is to make it easier for both domestic and international advertisers to programmatically purchase DOOH ad inventory through The Trade Desk's platform at major downtown areas, main road intersections, train stations, and trains in Japan.
LIVE BOARD utilizes NTT DOCOMO's data to understand the number of viewers and attribute data for each advertisement delivery, working to enable advertisers to apply data-driven decisioning to their media campaigns and measure them effectively. In addition, with this integration with Hivestack for access to LIVE BOARD's inventory, advertisers can run campaigns on The Trade Desk by layering data such as weather and geographic information, making it possible to reach audiences more effectively and efficiently. The first programmatic DOOH campaign in Japan between Hivestack, LIVE BOARD, and The Trade Desk delivered against key campaign objectives and saw an increased lift in interest and intent.
"The Trade Desk has been executing a first-in-market approach by developing new channels, and we are very pleased to offer advertisers access to the DOOH ad inventory of 'LIVE BOARD,'" said Kei Majima, General Manager of Japan, The Trade Desk. "We are pleased to integrate with the market-leading Hivestack SSP for access to LIVE BOARD inventory to provide advertisers with the opportunity to benefit from data-driven marketing for DOOH delivery in Japan. As consumers' diverse media consumption continues to grow, marketers are investing in new ways to reach consumers through various touch points along the customer journey. We believe that the rapidly growing DOOH market in Japan will become an even more important channel in the future."


【About The Trade Desk】

The Trade Desk™ is a technology company that empowers buyers of advertising. Through its self-service, cloud-based platform, ad buyers can create, manage, and optimize digital advertising campaigns across ad formats and devices. Integrations with major data, inventory, and publisher partners ensure maximum reach and decisioning capabilities, and enterprise APIs enable custom development on top of the platform. Headquartered in Ventura, CA, The Trade Desk has offices across North America, Europe, and Asia Pacific. To learn more, visit thetradedesk.com or follow us on Facebook, Twitter, and LinkedIn.


【About Hivestack】

Hivestack is the largest independent, global, full stack, marketing technology company, powering the buy and sell side of programmatic digital out of home (DOOH) advertising. Hivestack was founded in 2017 with headquarters in Montreal, Canada and operates in 25+ countries across the globe. For more information, please visit hivestack.com or follow us on LinkedIn, Twitter and Facebook @hivestack.
◆LIVE BOARD, INC.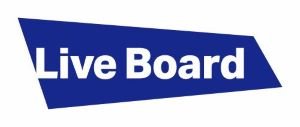 A digital OOH ad network operator achieving data driven targeting and effectiveness verification
LIVE BOARD is the first company in Japan to achieve impression-based advertisement delivery in OOH. We deploy advertisement delivery and billing systems in accordance with actual conditions that are based on the estimated number of viewers "at that time, in that place, and for that specific ad," even during the COVID-19 pandemic, when the patterns of movement of people are prone to change. In addition, by combining big data from Japan's largest carriers with our proprietary network that comprises a wide range of digital OOH throughout Japan, including outdoor, indoor, train, and station OOH ads, we have enabled the delivery of personalized ads such as targeting by gender and age, which was not feasible with conventional OOH.